The Champlain Valley . com is the premier online guide to the Lake Champlain Valley.
A member of the award winning ADIRONDACKS.com

and Lake Champlain Valley.com network of travel sites
.

The Champlain Valley .com is the premier online guide to the Lake Champlain Valley showcasing hundreds of exciting attractions, B&B's, hotels & motels and fine restaurants throughout Vermont's beautiful Lake Champlain Valley, Upstate New York, as well as the Canadian border city of Montreal. We invite you to take a virtual tour of some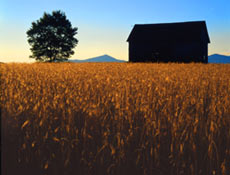 Click here
to preview beautiful prints
by Photographer Frank Houck
of our most popular travel destinations including the historic communities of Burlington, Shelburne, Charlotte, Vergennes, Middlebury, St Albans, and the Grand Isles of NW Vermont. On the New York side of Lake Champlain explore the beautiful towns of Essex, Elizabethtown, Willsboro, Westport, the city of Plattsburgh as well as the historic communities of Crown Point and Ticonderoga. New York and Vermont are also well known for their world class skiing at Whiteface Mountain, Killington, Stowe, Mad River Valley and Stratton. All of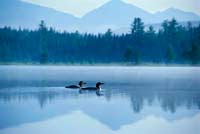 Click here to preview prints
by Outdoor Photographer Carl Heilman

these resort destinations are located within an easy 1-2 hour drive of the Adirondacks and Upstate New York and offer visitors a rich variety of historic, artistic and cultural attractions.

Adirondack Shopping
Shopping is at its best in the Adirondacks - we showcase the regions finest boutiques, galleries, stores and antique & craft shops throughout Upstate New York, the Lake Champlain Valley & the Adirondacks. The Adirondack Region has been renowned for its shopping, hospitality and lodging since the turn of the century when the rich and famous constructed spectacular Great Camps and huge rustic hotels during the "Gilded Age". Today, visitors have their pick from a wide and eclectic assortment of shopping and services ranging from Adirondack gifts, rustic furniture, crafts and artwork to household items, pet care and lawn and garden equiptment.

We invite you to discover the beautiful Lake Champlain Valley which was recently ranked "One of Four Outstanding Get-Away Locations in the Northeast" by USA Weekday Magazine.




Own a piece of paradise ... escape the city life! www.AdirondackRealEstate.com
Come explore our many vacation rentals! www.AdirondackRentals.com




SAVE UP TO 50% ON HOTELS IN THE CHAMPLAIN VALLEY- NY


Discover Vermont's Largest City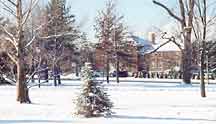 University of Vermont, Burlington
The City of Burlington is the largest and most populated city in Vermont and and is often refered to as the "Queen of Lake Champlain" because of its unique location on the eastern shores of beautiful Lake Champlain bordering the edge of the Adirondack Park. Each year, Burlington welcomes thousands of visitors traveling to the Lake Champlain Valley and the Adirondack mountains of upstate New York. The city of
Burlington is famous for its quintessential charm and architectural beauty and is consistently ranked as one of the top places to live in the United States.
Click here to learn more about Burlington
Middlebury, Vermont
Middlebury was originally chartered in 1761 and is a Shire Town (county seat) of Addison County located in the heart of Vermont dairy country. Middlebury is also home to the highly accredited Middlebury College and represents the quintessential New England college town complete with village green and historic architecture.
The famous poet Robert Frost spent the last 23 summers of his life in the countryside outside Middlebury which is why, today, Middlebury is affectionately known as "Frost" country.
Click here to learn more about Middlebury, Vermont
Plattsburgh, New York
The City of Plattsburgh is rich in history and played a pivital role in the Revolutionary War of 1812 because of its stratigic location at the head of Lake Champlain. The Battle of Plattsburgh occured on Sept 11, 1814 and involved over 15,000 British Troops and a large Navy Fleet. Badly outnumbered, only 1500 Americian army troops under the command of Brigadier Alexander MaComb and a small Americian fleet under the command of Lieutanant Thomas Macdonough successfully defended Cumberland Bay and defeated the British forces. Today the Battle of Plattsburgh is celebrated and reinacted between September 7-15th in honor of these Americian heros.
We invite you to discover the beautiful Lake Champlain Valley which was recently ranked "One of Four Outstanding Get-Away Locations in the Northeast" by USA Weekday Magazine
.
Click here to learn more about Plattsburgh
Westport, New York
Westport is truly one of the most scenic towns on Lake Champlain providing picturesque views of both the Adirondack high peaks of New York and the Green Mountains in Vermont.
Westport is a quaint 19th Century Village offering visitors everything from a full service marina and 18-hole championship golf course to numerous public parks and a lovely village green boasting a classic 1885 library.

Everything you need to know to plan your trip online when visiting Vermont's Lake Champlain Valley, Upstate New York and the Adirondacks ...It's all right here at your fingertips . . . with just a click of your mouse!

Adirondack Log homes and Adirondack Log Furniture
Here you will find a wealth of information about Adirondack log cabin homes, log home floor plans, financing for log homes, construction tips on log homes, Adirondack custom log homes, log home photographs, and much, much more!
Have you ever thought about publishing your very own book about the Champlain Valley?

You Have The Talent, We Have The Resources!



Are you an author looking to publish your masterpiece? BookPublishers.com could connect talented writers like you with willing book publishers. For many talented authors, the most difficult obstacle isn't writer's block—it's finding a receptive publisher to publish their books. Because publishers have to sift through so many works, they may dismiss some unfairly, or be so short-staffed that they don't have the time to give each manuscript its fair consideration.
Book Publishers.com
click here
For those who decide that finding a publisher isn't the right choice for them, self-publishing can be a great alternative. With self-publishing a writer can maintain editorial control, as well as keep all proceeds from the book sales. Whatever your preference, BookPublishers.com wants to help you on your journey to become a published author! You have the talent, we have the resources.
click here for more information

Adirondack Culinary Arts
The Adirondacks & the Lake Champlain Valley of Upstate New York & Vermont have long been known for their truly unique & varied cuisine ranging from fresh caught native brook trout cooked over an open campfire to world class dining at five star resorts. In the internationally acclaimed Olympic Village of Lake Placid, diners can choose from exciting restaurants with menus featuring everything from sushi and health foods to hearty Adirondack homecooked meals. The Culinary Arts program at Paul Smith's College in the Adirondacks was founded on the principle of learning by doing. Many of todays local chefs learned their trade at Paul Smith's.
click here for more information on culinary arts.


Search for two- & four-year degrees in Culinary Arts & Baking
Side-by-side comparisons of 35 culinary schools.
Learn the culinary skills you need to get ahead!

Culinary Institutes .com
click here
The Champlain Valley .com

Phone: 518-891-3745
Fax: 518-891-3768
E-Mail: robgrant@northnet.org
New York Map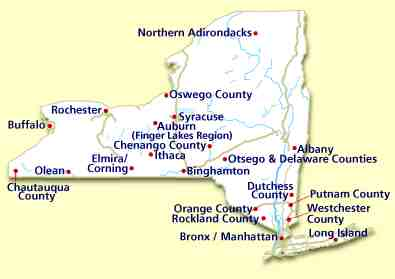 Click here
for Map of Adirondack Region
click here for New York Weather and Recreational Forecast
Vermont Map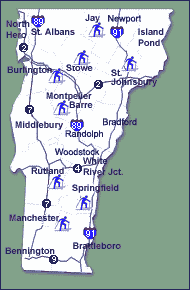 Click here
for county map
click here for Vermont Weather and Recreational Forecast
click here for Vermont Attractions and Events

The Champlain Valley .com

Phone: 518-891-3745
Fax: 518-891-3768
E-Mail: robgrant@northnet.org
This website is owned and operated by
adirondacks.com internet publishing group.
For advertising and editorial content,
please contact Rob Grant;
adirondacks.com reserves the right to reject,
modify or cancel any advertising at its sole discretion.